Grand Jury Reportedly Seated In Wake Of New R. Kelly Allegations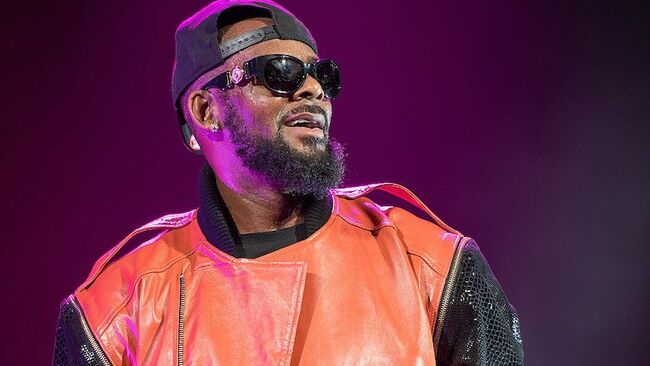 Just days after a videotape of R. Kelly allegedly sexually assaulting an underage girl surfaced, CNN is reporting that a grand jury has been seated in Cook County, Illinois, according to two sources close to the case.
Though the R&B star has yet to be indicted, attorney Michael Avenatti announced last week that he delivered a VHS tape to the Cook County State's Attorney's Office in Chicago that "appears to show Kelly having sex with a girl who refers to her body parts as 14 years old." The State's Attorney's Office would not confirm the grand jury proceedings or any new investigations, and Kelly's attorney Steve Greenberg told CNN that he has not been notified of the grand jury.
"No one from law enforcement has contacted me or my client regarding any potential investigation," Greenberg told the outlet. "Certainly they are aware that I am representing him so if there were any reason to speak to him I would suspect they would have reached out to me."
"Grand jury proceedings are, by law, supposed to be secret, so to the extent people are commenting on what may or may not be going on today are possibly violating the law. Still, I can tell you that I am unaware of any proceedings," he continued.
Avenatti is representing a man he says is a whistleblower against the 52-year-old singer.
"My client knows the identity of the girl and R. Kelly. He identified the two of them on the videotape. He worked for and has known R. Kelly for decades and he met the girl on a number of occasions," Avenatti said.
Greenberg is claiming he has not been made aware of the tape being delivered.
"We are unaware of any new information involving Mr. Kelly," he said. "We have not been contacted by anyone. We have not been informed about any new information by anyone and we have not been contacted by law enforcement."
This investigation is separate from the one being conducted in the wake of Surviving R. Kelly — a docuseries that tells the harrowing tale of seven women who were victims of sexual abuse at the hands of the musician over the span of 20+ years. Since the three-part series aired, Kelly and his record label Sony parted ways, and the city of Philadelphia has made it clear that the singer is no longer welcome in the city.
Photo: Getty Images